See on Scoop.it – The Information Specialist's Scoop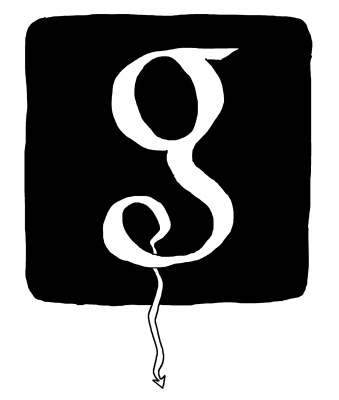 Here are some excerpts from this interesting article published on PandoDaily:
"Some publishers – namely AP, AFP, and Rupert Murdoch – have long taken umbrage with Google, whom they have accused of leeching off of newspapers' content. Cantankerous Murdoch has called Google "content kleptomaniacs."
Now, politicians and newspapers in Europe and South America are engaging in fresh revolts.
Their reasoning: When Google News offers a headline and part of the first paragraph of a story, users are less inclined to click through to read the actual article.
…
One possibility is that Google News is in decline because of converging digital trends that are lessening its influence. The Web's big shift to mobile coupled with the explosion of social sharing, the increasing importance of human-powered curation, and tougher competition may be making the now old-school aggregator less potent.
There are a lot of strong forces at play in the ever-tumultuous news industry that could compromise Google News' dominance. First, we now live in the Age of Mobile, and it's not clear how well Google News performs on smartphones. From its iOS search app, the "News" tab does sneak into the homescreen, in the form of a button in the bottom-right-hand corner, but it is not especially prominent.
…
Another challenge for Google News has been the emerging mania for curation. Spotify founder Daniel Ek said that the next step in the music company's evolution will be helping people "make sense" of the abundant content.
He flagged the Pinterest-led curation wave as an important phenomenon. Pinterest proves that a mix of algorithms and human judgement can provide a superior content consumption experience.
Indeed, there's evidence to suggest that many Web users are becoming more curatorial in their consumption habits, a point supported not only by Pinterest's rise, but also by the growing prevalence of services such as Foursquare's "Explore" feature, Twitter's "Discover" section, Reddit, HotelTonight, Longform, Longreads.
…
As mobile and apps accelerate the proliferation and accessibility of content, it's likely that we're going to rely more heavily on filters to navigate this era of abundance.
Finally, these days Google News just faces much more competition than ever before, from startups, apps, websites, and even traditional publishers, who have become more digitally savvy. Now that we're in an era in which reading on smartphones and tablets is a norm, apps such as Flipboard, Pulse, Feedly, Prismatic, Zite, Flud, and Sumly, just to name a few, are all vying for attention, providing news reading experiences that are not only competitive with Google News but also better looking.
…
This means that readers have more, and sometimes better, options for discovering and reading news, and publishers have other viable traffic-generating options. Perhaps that is why publishers in Europe and Brazil are acting now to slay the search beast. They sense a vulnerability that Google News didn't have even a year ago…"
Read full and long article here:
http://pandodaily.com/2012/11/10/newspapers-take-aim-at-google-news-again-maybe-because-theyre-no-longer-scared/
See on pandodaily.com