See on Scoop.it – The Information Specialist's Scoop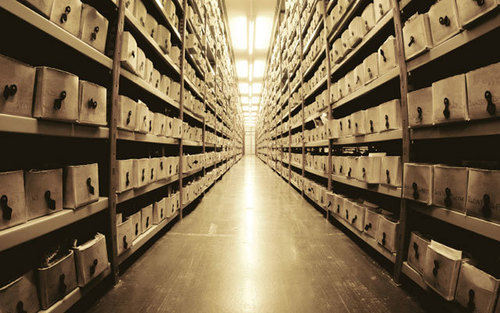 Excerpted from review article on Mashable:
"Recollect solves two problems at once by providing a simple tool to archive your online data and search through it later to re-discover your old posts.
The more information we share, the harder it can be to find any particular post later on and the more we have to lose if any of these networks ever disappear.
With Recollect, users can archive posts shared on Twitter, Instagram, Flickr and Foursquare – along with any comments on those posts from other users — and download a Zip file of all that data at any time. Prices for the service range from $6/month for 5,000 archived photos, one monthly data download and one account per social network, to a premium $24/month account that covers 50,000 archived photos, weekly downloads and up to 5 accounts per website. There is also an option to try out the service for 30 days, which gives users the ability to archive and download all their online data once for free.
For the beta release, the team decided to narrow their focus to working with just the four social networks mentioned above and building a set of four key features into the service, including the ability to archive posts, download data, browse through the archive and search for specific keywords.
Recollect offers a novel solution to what we might call the re-discovery problem — helping users categorize and unearth their treasure trove of old posts.
The team hopes to continue improving on Recollect by building what Martin describes as a more "intelligent archive," which will offer additional options for browsing and discovering older content.
The group also plans to incorporate more social networks into Recollect, including Facebook…"
Read full article here:
http://mashable.com/2012/11/10/recollect/
Check out it here: http://recollect.com
See on mashable.com