See on Scoop.it – The Information Specialist's Scoop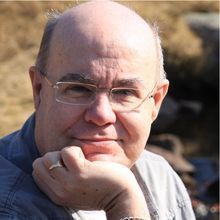 There's a text version and 2 videos totaling 24 minutes below. There's a phrase that I use every now and then; "It's like dancing on quick sand" and never was it more appropriate than right now in respect of the eBook arena.
"Let's look at the latest news. A new low cost eBook reader has been unveiled by txtr, a German eBook retail platform…
Oyster, which is a new startup has raised $3 million in order to become the 'Spotify of books'….
HarperCollins is launching a new global publishing system which will provide them with an infrastructure that allows them to maximise it's catalogue of books, eBooks and apps…
The final news item that's caught my eye, and I assume has also caught yours is that Amazon is going to launch their lending service in the UK by the end of the month…"
[…]
"We are at an absolutely pivotal point within both our profession, and within the library service in the UK. I recently talked to an ex-librarian who has since left the profession, and she said 'I'm glad I got out, we're finished'. That is so patently not the case it's painful. This is a superb time to be a professional, or to have a love of libraries, of reading, books and knowledge. This is because we are going to be able to shape the development of all of those things into the future. What we do now is going to set a pattern for the next 50 or 100 years. We just need to believe in the power that the information professionals have, and the key role that libraries play in society. But – and this is a big but, we can only do it if we all work together, because it's only by holding out our hands to one another in trust that we can help drag ourselves out of the quicksand, rather than push each other under faster."
See on philbradley.typepad.com