See on Scoop.it – The Information Specialist's Scoop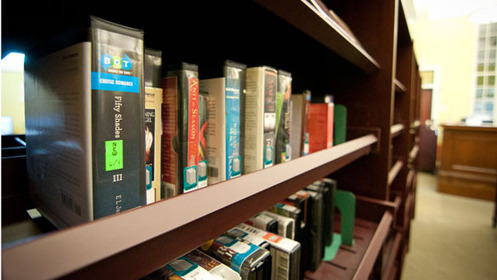 by SHARYN FLANAGAN:
"Interview with library director Sukrit Goswami. The subject? The future of libraries in an increasingly digital world:
[…]
"What are people interested in and what programs are they signing up for?
Up to now we've been letting the community tell us what they want, just putting the programs out there in front of them and letting them choose. The most popular are the health-related programs, particularly the yoga and fitness classes, and also the educational programs; people love those. Our own staff teaches the computer programs, and in the coming year we want to offer resume building workshops and classes for job seekers on how to write cover letters. I've taught these when I was at Glens Falls [library], and I love teaching classes, but can't now due to time constraints.
We are constantly expanding our services and programs, and we do three to four teen programs a week now, too, that are all well attended. We have increased storytime for children, adding one session to Saturdays for parents who work on weekdays, and that's been very successful."
Full interview here:: http://www.saugertiesx.com/2012/08/16/librarys-future-digital-world/
See on www.saugertiesx.com