See on Scoop.it – The Information Specialist's Scoop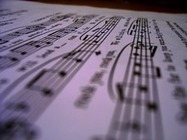 The EU's collecting societies have not adapted to the global shift to the digital age. Instead, music pirates seize the opportunities that the online world offers, writes Michel Barnier, EU commissioner for Internal Market and Services.
Proposal by EU commissioner for Internal Merket and Services to create a "single market" for digital music.
What do you think? Tweet me, send me a message in Facebook, comment on this topic and tell us your opinion!
See on euobserver.com