See on Scoop.it – The Information Specialist's Scoop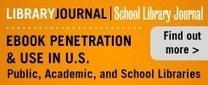 With the advent of mobile technologies, reference and information services to library patrons have finally come of age. However, it is no longer enough that the ubiquitous virtual reference web chat is open 24/7, or that a library's website is geared to mobile device access. What, in fact, true digital and mobile assimilation means for reference and information services of the 21st century is the ability for the library to reach out beyond its physical and mobile device- oriented structures, to extend a hand of reference and information greeting to the human user, quite literally, in the street.
This is the realm of the "Embedded" or Itinerant Librarian, whose new role is to take the library with her out into the city to meet her patrons as they go about their busy day-to-day lives. This paper presents case studies, practical professional advice and vision statements of how such services can be achieved to produce a truly 21st century library.
See on www.infodocket.com