See on Scoop.it – Errol A. Adams, J.D., M.L.S. Infographic Resumes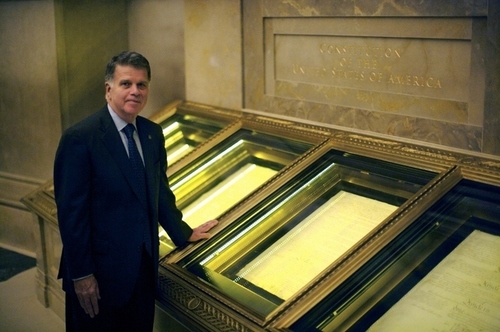 Talk with David S.Ferriero, Archivist of the United States | Archives and Public History Digital – http://t.co/pvreAu3A...
"While the Archivist did not deliver a formal speech, the wide ranging Q&A touched upon many of the current conversations and concerns within the archival community.
One important topic discussed was the role of the National Archives and Records Administration (NARA) and of its leadership to the larger archival community. As we all know, NARA safeguards and preserves the most important records of the U.S. government yet it was interesting to learn that only equates to roughly 3% of all records created. The protocols of NARA have often been reflected in the practices of private or independent archives and in the advent of electronic formats, many repositories are watching how NARA handles ingesting these records. The Archivist was enthusiastic about how NARA could help the larger archival community and we hope that future Archivists of the United States will share this vision.
Mr. Ferriero views the archiving of electronic records as an exciting development and challenge for our profession. As such, he discussed the proprietary software Lockheed is developing for NARA to ingest digital formats and it was encouraging to hear of the Archivist's enthusiasm for open-source software that could be used elsewhere in the archival community."
See on aphdigital.org